Why Is Omega-3 Pure™ The #1 Fish Oil On The Market?
Read this important information below to discover how Omega-3 Pure™ can help you optimize your health and well-being.*
FACT: Most Omega-3 Supplements Are Not Effective

The fact is that most Omega-3 fish oil products do not live up to their claims. Most are not formulated with the proper dosage and do not contain the optimal amount of EPA and DHA. Many do not come from the source that was proven to be effective in clinical studies.
Buyer Beware: Know what you're getting before you buy an Omega-3 product.
Hundreds of fly-by-night supplement makers are rushing to create their own product and "cash-in" on this huge health craze. They might claim to have the best product, but most fall short of the basic criteria. So before you buy, make sure the Omega-3 product you choose is pure and meets all the recommendations for maximum effectiveness.
What Makes Omega-3 Pure™ The #1 Fish Oil Today?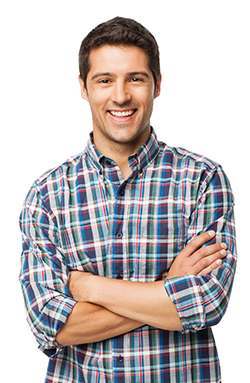 Omega-3 Pure™ is known as the ultimate, 100% natural effective fish oil if you are looking for an Omega-3 supplement. Thousands of our customers are thrilled with the quality and results they have experienced since using Omega-3 Pure™. In fact, they're so happy that they told us they'll never buy any of the 'cheap chemical-based alternatives' ever again. Here's why:
You see, most Omega-3 fish oils contain very low levels of the key ingredients Eicosapentaenoic Acid (EPA) and Docosahexaenoic Acid (DHA) which are essential for achieving great results.* Which is why the 'chemical based alternatives' everyone buys in pharmacies might help a little - but they are not the most effective. Sometimes they don't even work at all. Don't you deserve the best?
Most Omega-3 alternatives have less than top-notch purity, and are packaged in an improper dose. Many contain dioxins, PCBs, mercury and other industrial pollutants. Omega-3 Pure™ was developed to adhere to the strictest quality standards and contain more effective and bioavailable ingredients than any other product, hands down. Which is why people are calling it the 'Ultimate Omega-3 Supplement'.
Omega-3 Pure™ utilizes extensively researched ingredients that are at the top of their respective health goals in terms of quality standards, scientific research, and purity. We recommend comparing the EPA and DHA levels in Omega-3 Pure™ with the competition. We are confident that you will not find a better Omega-3 product on the market.
Omega 3 Pure™ Follows The Highest Quality Standards

Omega 3 Pure™ contains clinically tested ingredients that meet the strength and purity guidelines of the USP/NF (United States Pharmacopeia–National Formulary). Omega 3 Pure™ is manufactured in the United States in an FDA registered laboratory that exceeds industry standards. Our manufacturing facility is GMP-certified and abides by the strictest FDA recommendations.
What To Watch Out For When Buying Omega-3 Products?
Experts agree that there are several factors you should consider when purchasing an Omega-3 product. Is it 100% pure (with no fillers, binders or artificial ingredients)? Does it have the proper dosage and potency? Does it have 100% natural ingredients that are scientifically-proven to be effective? Is it produced from high quality deep sea fish, not farm raised fish? Is it produced in a cGMP, FDA registered laboratory and manufactured under the strict guidelines of the U.S. Food and Drug Administration?
Omega 3 Pure™ Was Developed With These Key Criteria In Mind
It is recommended to take at least 2500mg of Omega-3 a day. (Omega 3 Pure™ contains 2500mg of Omega-3, 1 capsule taken 2 times a day).
It is recommended to contain at least 900mg EPA/ 600mg DHA per serving. (Omega- 3 Pure™ contains 900mg EPA/ 600mg DHA per serving).
It needs to be 100% PURE with no extra ingredients. (Omega 3 Pure™ meets this requirement).
It should NOT contain artificial ingredients, binders or fillers. (Omega 3 Pure™ is 100% all-natural).
It should contain high quality deep sea fish, not farm raised fish. (Omega 3 Pure™ meets this requirement).
It should conform to the tested grade strength and purity of US Pharmacopeia's standards for quality. (Omega 3 Pure™ meets this requirement).

Important Note: In addition to these requirements, make sure it contains no dioxins, PCBs, mercury and other industrial pollutants. These ingredients are found in many low-quality Omega-3 products and can have dangerous side effects.
Omega 3 Pure™ meets and exceeds all of these standards.
Omega 3 Pure™ is produced in the United States.
It is manufactured in a state-of-the-art FDA registered laboratory.
It conforms to the tested grade strength and purity of USP quality standards.
It is manufactured under the strict guidelines of the U.S. Food and Drug Administration's cGMP certification.
Why Choose Omega 3 Pure™?
Many manufacturers overlook the recommended criteria and clinical studies, using improper dosage, purity and potency to make a quick profit. By ignoring the key criteria mentioned above, they are producing ineffective products which are almost guaranteed to fail.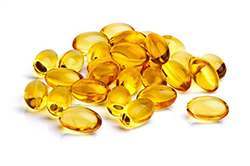 Omega 3 Pure™ offers consumers a natural, proven alternative to the many synthetic and possibly dangerous Omega-3 fish oil products out there. Our product provides a myriad of health benefits to help you reach your personal health goals and optimum well-being.*
In addition, we are offering a 100% money back guarantee, so you can feel confident that Omega 3 Pure™ will work for you. So, if you want to reach your optimal health and feel more energetic overall, don't settle for inferior products. Omega 3 Pure™ is the best Omega-3 fish oil product available, hands down.
Omega 3 Pure™ Is Recommended By Doctors And Medical Scientists:
What Do Omega 3 Pure™ Customers Have To Say?
All testimonials reflect the range of typical results that our customers experience.
Comment by: - Sarah M.
"Omega 3 Pure™ is the only Omega-3 product I trust! I have never had any nasty aftertaste or fishy burps, which I have had with other similar products. This is a quality product that has helped me feel healthy again."
Comment by: - Kathy B.
"Omega 3 Pure got me great results during my finals. I found my concentration levels were better and I was much more focused. I got top grades! I feel good taking this product knowing how healthy it is for me and the fact it is all natural makes me happy to take this long term to ward off cognitive decline. I am starting my PhD soon and know that these will help me along the way."
Comment by: - Rachel F.
"I have suffered with joint pain for years, it run in our family. I am familiar with the benefits of taking Omega-3 which I find definitely helps manage the inflammation and reduces the pain. However, I have suffered with horrible fishy tasting burps that left me feeling nauseous. My aunty discovered Omega 3 Pure and recommended the brand to me. I tried it and was amazed to find that I was left with no horrible fish taste. This is a huge plus for the product. I don't know how you do it, but thank you for managing to make a great product that has no yucky after taste."
Comment by: - Simon C.
"After reading that Omega-3 can help improve cardiovascular health, I decided that this was the product I wanted to take. I did a lot of research and soon realized that the levels of EPA and DHA really do matter. Omega 3 Pure was the only product that I found to contain such high levels of these key ingredients. It is the same price as most of the other brands out there so I felt I really was getting the best, top quality, well priced Omega-3 fish oil available. I am happy with the results and I would happily recommend this product."
Comment by: - Charlie F.
"I have watched many family members suffer with Alzheimer's and I am determined to not suffer the same fate. I eat very healthily, I exercise regularly and I am a whizz at crosswords. I am 67 years young and so far so good. I believe that my lifestyle, together with Omega 3 Pure has made the difference. I will take this for the rest of my life. I love that they offer multiple purchase deals - especially as I plan to be around for many more healthy years to come. Great product!"
Comment by: - Tatum G.
"I have always been a good swimmer, since childhood, but when I started suffering tennis elbow, my swimming had to stop. The pain was so bad. My doctor recommended Omega-3 supplements, so after her recommendation - I bought Omega 3 Pure. The capsules are easy to take and I experienced quick results. I did not have any unpleasant taste afterwards either, which I know can happen from other fish oils. I am an advocate of this great product and would recommend it."
Comment by: - Chantelle R.
"This is the purest, most effective Omega-3 fish oil that I found on the market. Omega 3 Pure offer some great multiple purchase options so the cost is reduced meaning that you are not paying over the odds for a top quality product. I feel happy taking this knowing how good it is for my body. Good product!"
Comment by: - Sam T.
" Can not fault this product. I take 2 capsules per day and this provides me with a good level of nutrition and support. I buy a six months' supply which is very reasonably priced, it's even cheaper than what I've previously paid elsewhere for a three month supply. I found these easy to take and they leave no aftertaste. A great product."
Comment by: - Fadi A.
"My doctor told me that I had to lower my cholesterol and triglycerides. I changed my diet and started taking Omega-3. I just came across this product and couldn't be happier. The high DHA and EPA levels mean that the positive effects have been felt sooner. My last check showed a huge improvement and lowering of cholesterol, so I am very happy."